The Leading IT Companies Established in Canada
About IT Industry in Canada
In the last decade, Canada's technology industry has expanded twice as quickly as the rest of the economy, accounting for 5% of the total GDP. COVID-19 contributed to Canada's economic fall, although the technology industry, while not immune to COVID-19's slowdown, has not seen the same decrease as other sectors.
In 2020, the Canadian IT sector was largely trade-reliant, importing $33.7 billion in products and exporting $10 billion globally. The United States is Canada's second-largest exporter of IT goods after China, and it is the leading market for Canadian IT exports, with $6.7 billion exported to the US in 2020. Total IT imports in 2020 were topped by Ontario (US$25.5 billion), British Columbia (US$3.6 billion), Québec ($2.8 billion), and Alberta (US$1.1 billion). The Canadian IT market is anticipated to expand through 2025.
Canada has a thriving domestic technology sector. The Canadian Information and Communications Technologies (IT) sector employ about 43,200 people. The bulk of them works in the software and computer services businesses. The industry is dominated by small businesses, with roughly 35,500 of them employing less than ten people. There are around 100 big enterprises employing more than 500 people, including subsidiaries of international multinational organisations.
List of the Leading IT Companies in Canada 2022: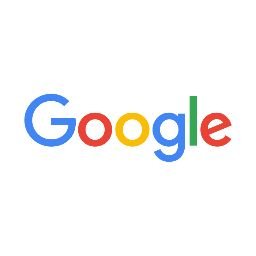 Google is the world's most popular internet search engine. It was formed as a private corporation in September 1998. Google has business in a number of countries, including Canada, where it owns office space and data centres. Google is ranked as the top technology firm in Canada. This is due to its fast supply of internet services to Canadians, collaborative atmosphere, exceptional technology, and employee welfare. In addition to its outstanding services, Google offers a number of innovative products that are positively influencing Canadians' lifestyles and company operations in Canada.
Google has contributed to the growth of the Canadian economy over the years. According to research published by Public First in 2020, Google's search and advertising services contributed to an estimated $23 billion in economic activity for more than 500,000 Canadian businesses in 2019. This had a significant impact on Canada's Gross Domestic Product (GDP). Furthermore, Google employs thousands of Canadians. The firm provides its employees with several advantages and possibilities.
Furthermore, the firm has been at the vanguard of enabling the long-term growth of Canada's technology industry. It has donated to technology-focused research institutes such as Mila, which is interested in deep learning research.
Microsoft is a global corporation that provides technology and social networking services. It focuses on computer software, cloud computing, social networking services, personal computers, consumer electronics, and video games. It also provides services to its clients. The firm was formed in 1975 and has since evolved into a multibillion-dollar multinational with offices in numerous countries, including Canada.
Microsoft has supplied great goods and services to Canadian businesses and individuals since the company's foundation in the nation. Microsoft Office, Microsoft Windows operating systems, Edge Browser, and Internet Explorer are among its most popular products. Microsoft is acknowledged as a wonderful place to work, in addition to being a leader in Canada's IT industry. It was named one of Canada's Best Places to Work because of its flexible and friendly work environment.
Apple is a multinational technology corporation headquartered in California, United States of America. The firm specialises in the creation, development, and selling of computer software, the provision of internet services, and the manufacture of devices such as phones. Apple has a large presence in Canada, with thousands of employees and office space.
Apple manufactures and distributes great technology goods and services to Canadians, as well as a bright and resourceful staff. Apple has been regularly recognised as one of the Best Places to Work in Canada due to its dedication to the welfare of its workers and its friendly atmosphere.
David Goldman, the company's founder, founded Sage as a start-up in 1981. It was listed on the London Stock Exchange a few years later. Sage now works in over 20 countries, including Canada. Sage has developed itself as one of Canada's finest technology businesses throughout time. It has a number of innovative and dependable technology solutions that meet the accounting, finance, payroll, payments, operations, and human resources demands of millions of its clients.
Sage provides a variety of unique technology solutions to Canadians. These assist Sage's Canadian clients in the support and management of their construction, real estate, payment, and business systems. It also employs thousands of Canadians, to whom it provides excellent working conditions and a welcoming environment.
SAP is ranked high on the list of the finest Canadian technology firms. It dominates the corporate application software industry. The corporation has offices in over 100 countries, including Canada. With a broad spectrum of machine learning, the Internet of Things (IOT), and advanced analytics technologies, it helps businesses develop and run effectively.
SAP enables the expansion and sustainability of Canadian enterprises. Its innovative products and services enable Canadian businesses to provide consumers with high-quality, long-term services. SAP offers a huge pool of skills and a sustainable environment for employee innovation and progress in addition to its products.
Also Read: Top 10 Interior Designing Companies in Canada
Salesforce is a cloud-based software firm headquartered in San Francisco, California. The firm has a strong presence in Canada, including a Canadian office in Toronto. Salesforce's customer relationship management technology assists organisations in developing better, more authentic relationships with their consumers. It has assisted Canadian businesses in using Salesforce's digital technologies to efficiently and rapidly address customer concerns, remove redundancies in communications, and customise their relationships with customers since its inception in Canada.
Furthermore, Salesforce's technologies assist organisations in customer acquisition,            marketing plan customization, sales process creation and execution, developing a              simple and hassle-free commercial experience, process automation, and employee and customer satisfaction.
Ericsson is a multinational business that specialises in information and communication technology. It offers businesses networks and digital services. It maintains a sizable operating presence in Canada. Ericsson has grown to become one of Canada's largest and most valued technology firms. This has been accomplished through the supply of beneficial services to companies.
Ericsson also provides a pleasant and flexible working environment for its workers. Its employees have several advantages and possibilities for advancement. As a result, Ericsson was named one of the Best Places to Work in Canada in 2021.
Accenture is a worldwide professional services firm with a substantial presence and office locations in over 120 countries, including Canada. It provides strategy, consulting, technology, digital, and operational services to customers worldwide. Accenture has carved out a place in the Canadian economy as a world-class technology firm. It has provided top-tier consulting, strategy, and digital services to organisations and people in the country since its establishment.
Accenture is recognised as one of the top IT firms in Canada not just for its outstanding services but also for its great work environment, contributions to the Canadian community, and the perks and growth opportunities it provides its workers. It was named one of Canada's Top 100 Employers and one of the Top Employers in Greater Toronto in 2021. These honours were given based on the perks that the firm provides to its employees, which include a digital wellness programme, a dedicated mental health group, and maternity and paternity leave top-up payments, among other things.
Infosys, founded in 1981, is a global consulting and information technology services business. It serves clients in over 40 countries, including Canada, with business consulting, information technology, and outsourcing services. Infosys has played an important influence in Canada's IT sector and economy since its inception. With its excellent advisory services and creative technology-driven solutions, it has empowered businesses. These include Reskill and Restart, a unique solution developed by the firm to assist people in regaining their abilities while still fulfilling their job needs.
The efficacy of the company's services and solutions has resulted in increased patronage and the development of the company's activities across the country. Infosys provides a secure and pleasant working environment for its workers. The firm also follows well-defined policies and strives for openness in its operations.
Intuit is a financial software business based in California, United States of America. It focuses on the creation and distribution of financial, accounting, and tax preparation software. It also offers financial, accounting, and other related services to individuals and corporations. Over the years, Intuit has grown to be a significant participant in Canada's technology economy. Its finance and accounting software has proven vital to the country's companies. TurboTax, a tax preparation application, QuickBooks, an accounting tool, and Mint, a personal financial application are all products of Intuit.
The aforementioned programmes aid companies and individuals in their day-to-day operations. Many Canadian firms benefit from the company's outstanding services as well. Intuit was named one of Canada's Best Places to Work in 2021. This award was given in honour of the company's excellent work ethic, favourable atmosphere, and high regard for work-life balance.
Conclusion
Despite the obstacles posed by COVID-19, the Canadian technology industry continues to see robust job growth, as evidenced by almost 135,000 job listings in 2019. Along with the diversity of employment and career options available in the tech industry, salaries continue to remain competitive, exceeding the average Canadian income by 52%. In 2019, the Canadian tech industry accounted for 4.7 percent of the total Canadian GDP, a small increase over 2018. Across Canada, there are roughly 73,154 tech business entities with payroll.