Top 10 Automobile Companies in India – A Direction To New Future Through
Automobiles in India has become an integral part and without themthe world will come to a stand fall. The industry has touched a higher pace of growth and has been known for the pillars of the Indian economy. As time passes there is a progressive growth of automobile in India and there are many who all are introducing themselves as well. There has been an innovation and manufacturing of various vehicles (being it a two-wheeler, three-wheeler, car, vans, tractors etc).
Also, several vehicles are exported and imported as well. If we will go back to the year 2005-2006 then India was among one of the third largest automobile market in the Asia Pacific region of the world. It has still maintained the position while introducing the top automobile companies that are increasing its production and efficacy at a rapid pace.
While considering the new advancement and technology CEO Review Magazine has found the top 10 automobile companies in India. They are not only making their establishment but are also setting up their unit in a different part of the nations.
Which are The 10 Best Indian Automobiles Companies?
When it comes to the purchase of Automobiles then you often look to go for the one that is suitable to you while matching your needs.
Let us explore the best 10 automobiles companies in India: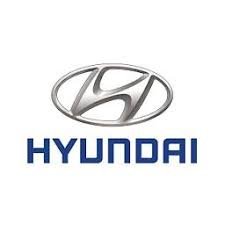 Hyundai motors came up in the year 1998, it was then when there was no competition among automobile companies in India. It becomes easier to lay your hands on the market but things change when you have competition around you.
Their first car was a hatchback, Santro and with this, they were able to attract customers towards them. They have been known for years and this is taken in terms of sales, the company is keeping up their efforts to introduce something better each day and making them withstand among all.
The company offers a wide range of vehicles, including hatchbacks, sedans, SUVs, and vans. Hyundai Motors is known for its stylish and affordable cars, and its reviews are generally positive. The company offers excellent customer service and a wide range of features, making it a popular choice among Indian consumers. Hyundai Motors has a strong presence in the market and is expected to continue to grow in the years to come.
Maruti Suzuki is one of the top Automobile Companies in India. It was established in 1981 and it is a subsidiary of the Japanese Automobile Company Suzuki. Maruti Suzuki reviews say that the company has a market share of 53% in the Automobiles sector in India.
The company sells close to 1.5 million vehicles every year and has a workforce of around 18,000 people. In the financial year 2021, the company's revenue was Rs 1,75,724 crore and it had a net profit of Rs 10,484 crore. Maruti Suzuki sales are expected to grow at a compound annual growth rate of 9% between 2020 and 2022.
The company plans to launch new products and increase its production capacity to meet the growing demand for its products in India. Maruti Suzuki plans to invest Rs 4,000 crore to set up a new plant in Gujarat which will have a production capacity of 1.5 million vehicles per annum. This will help the company to meet the growing demand for its products in India and also reduce its dependence on imports.
The company plans to launch 5 new models in India in the next financial year which includes 2 SUVs, 1 hatchback and 2 sedans. These launches are expected to boost Maruti Suzuki sales in India. The company is also working on electric vehicles and is expected to launch its first electric vehicle in India by 2025.
The company came through the joint venture Maruti Udyog Limited and Suzuki Motor Corporation. When we see any of the automobile coming our way, we remember it to be Maruti Suzuki 800. Everyone must have been through this car or had a drive once.
When it comes to sales then the company has made its impact by attaining 50 % of its shares in sales.When we look back in 2020 the company decided to go with only a petrol engine while keeping diesel engines asides. Coming to sales then they have sold around 7.5lacs BS6 vehicles.
Tata Motors
Tata Motors, headquartered in Mumbai, is one of the largest automobile companies in India. The company manufactures cars, trucks, buses, and defence vehicles. Tata Motors has been in business since 1945 and is a subsidiary of the Tata Group. In recent years, Tata Motors has been facing financial difficulties, and its sales have declined.
However, the company is hoping to turn things around in 2022 with a new focus on electric vehicles. Tata Motors plans to launch several new electric models in the coming year and is hopeful that this will help boost sales. While it remains to be seen whether this strategy will be successful, there is no doubt that Tata Motors is a major player in the Automobile industry in India.
How do you know which is the top 10 automobile companies in India? It could be only through the web and next is by connecting CEO Review Magazine. When we go for exploring the ones then Tata Motors have made their way in 1991.
With the launch of Tata Sierra, they then introduced Tata Sumo in 1994. Everyone must have been travelled through it and was one of the prominent choice in early days.
Also Read: Top 10 Automobile Companies in USA
Toyota Kirloskar
Automobile Companies in India have been competing with each other since a long time, giving a tough competition to one another. Out of all these companies, Toyota Kirloskar Automobile company is the best Automobile company till now. It has been ruling the Automobiles market in India for a decade now, and there is no Automobile company which can beat it.
The reason for its success is its top quality products, efficient after-sales service and constant innovation. Its cars are luxurious as well as affordable, and they never fail to meet the customer's expectations. The company plans to launch new models of cars every year, and it is also planning to increase its sales in 2022. So, if you are looking for a new car next year, don't forget to check out Toyota Kirloskar Automobiles!The is yet another Japanese brand that made its existence in 1999.
The first car they introduced was Qualis, the company made an impact because they can offer different features and multipurpose usage. It is among the top 10 automobiles companies in India. Later the company took to collaborate with Maruti Suzuki.
Kia Motors
With advancement with time, Kia Motors has made its way among the top. They further stated that the car of different models and features will be launched after every six months.
Skoda Auto
They are based on German-based technology and they gave their first shot by launching Octavia.
Although there are many automobiles companies on the list, making your own is what makes you stand out.
Here Skoda Auto is one of those, with the invention of new technologies and features they were able to make their way long.
Mercedes-Benz
Who does not know about Mercedes-Benz and who do not wish to bag their cars at home?
Well, this is what everyone thinks about, the company is known for its performance-based cars.
Safety is yet another aspect team hold so this is the reason they are making a huge contribution in the automobiles industry.
Volkswagen AG
Owning half of the brands around the world, Volkswagen AG is the one liked by millions of people.
The company is not making any offerings to people and this is the reason they are lowering down.
Although they have still in the race of top 10 automobile companies in India.
Also Read: Top 10 Logistics Companies In India
Honda
The Japanese brand came back in 1995, due to their futuristic thoughts and inventions they have been known for the invention of the most popular cars.
Honda has been known for its efficacy and performance.
Renault
Running all over India, Renault has been known for remarkable cars. Till now they have launched various cars and the most liked one is a duster.
The cars launched by Renault has power bag performance and power engines.
The top 10 automobile companies in India mentioned above has given a lot many cars of different features and remarkable performance.
So if you are looking to purchase a car at present then considering any one of the automobile companies will help you to get fruitful result.