SHELLIE HIPSKY, INSPIRING LIVES INTERNATIONALLY OF WOMEN TOWARDS EMPOWERMENT
The former tenured professor of undergraduate students in education to Ph.D. students in Instructional Management and Leadership, Dr. Shellie Hipsky was moved to create "Inspiring Lives with Dr. Shellie" her television show on NBC based on the stories of incredible people who had conquered obstacles and went on to help other people through their favorite charities.
An award-winning author, she wrote the Common Threads trilogy on Inspiration, Empowerment, and Balance based on the stories of the top 100 women who were interviewed on her Empowering Women Radio. Then from there, she created Inspiring Lives Magazine to showcase the incredible women of the Global Sisterhood and to provide content that inspires women.
MORE ABOUT DR. SHELLIE HIPSKY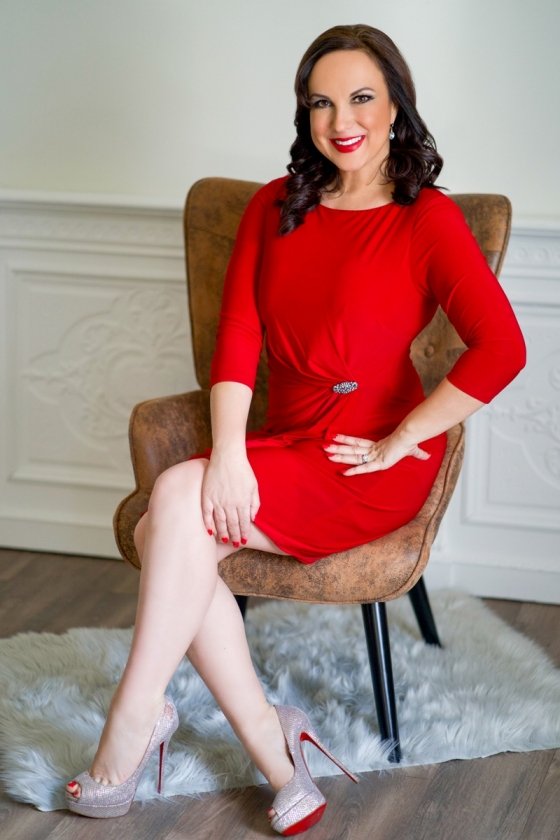 Dr. Shellie Hipsky is the CEO of Inspiring Lives International, the Executive Director of the Global Sisterhood (which helps women and children around the world), and the editor-in-chief of Inspiring Lives Magazine. The American Chronicle called her "A top entrepreneur in the U.S.," and the Huffington Post categorized her as a "Fierce Woman." Dr. Shellie has earned the titles of "The Entrepreneur of the Year" and "Best Woman in Business". She has keynoted internationally from Passion to Profits in Hollywood to The University of Oxford in England. Her 13th book Ball Gowns to Yoga Pants: Entrepreneurial Secrets to Create Your Dream Business and Brand is an international bestseller.
She has been featured on over 40 magazine covers and all the major television networks. She frequently writes for Forbes and serves on their Expert Panel of coaches. Currently, Dr. Shellie is booking her EmpowerU Master Class and World Class VIP 1:1 coaching client to inspire women entrepreneurs towards their dream careers and lives!
Her giving back through volunteering is extensive and has helped women and children from here in the states to Pakistan and Africa. Domestically, the Global Sisterhood also donated funds to, Orphans Worldwide International to help children in need and Final Salute to provide for a homeless woman veteran and her children, getting them off the streets for a month. On Mother's Day, Dr. Shellie Hipsky and her daughter walked across the Brooklyn Bridge to present a check for Milagros Day Worldwide to help sponsor 3-day retreats for mothers who are survivors of domestic violence and abuse.
Dr. Shellie has supported many transitional housing for single homeless mothers to help them transition back into the workplace and to boost their self-esteem. She bought supplies and led toy drives for children in the Goodwill Healthy Start House and HEARTH transitional homes for the homeless. She also volunteers to be a personal shopper at Treasure House Fashions' retail space to help groups of women in need select the perfect outfit for obtaining a new position or to simply have clothing that is not worn or ill-fitting.Regardless of the obstacles that a woman facing in their life, Dr. Shellie believes that everyone can get to the next level with the right supports and mentorship.
Over the past two decades, Dr. Shellie Hipsky has organized fundraisers, modeled, and performed in countless fashion shows and performances helping charities such as The Go Red Campaign. A performer and volunteer, she is renowned locally for her acting/singing talents and utilizes them to host galas that have raised over $100,000 for the Homeless Children's Education Fund.
In Africa, the Global Sisterhood has donated thousands of pounds of educational resources, she has supported the creation of a college in Tanzania for Entrepreneurs, and Dr. Shellie is known as the "Soccer Mom" for the champions in Ghana who reached out for her help. In Pakistan, through funds from the Global Gala that was hosted by her non-profit the Global Sisterhood, and sponsored by Inspiring Lives Magazine and a partnership with Inspired Women, they were able to create a wonderful school learning environment at the Zephaniah Free Education Center run by Sister Zeph. In a land where child brides and honor killings are common, these girls no longer go to school in tents without electricity: now, they have books, technology, and fans inside a brick-and-mortar school. In Nepal, she helped Dr. Meena to get clean water and to teach over 80,000 formerly illiterate women to read and write.
Dr. Shellie Hipsky has dedicated her life to helping the women and children of this world. She does this work through her non-profit the Global Sisterhood 501(c)(3) with the many Charity Partnerships and Inspiring Lives International which is the company that she founded.
Inspiring Lives International is a motivational multimedia company wherein Dr. Shellie Hipsky leads through her roles of the CEO, the editor in chief of Inspiring Lives Magazine, and as a Global Empowerment Coach.
In a conversation with the CEO Review Magazine, Dr. Shellie throws light on her journey of running a company with a servant leader's heart. She talks at length about her struggles, experiences, challenges, industry, goals, and more. Read below the excerpts from the interview with this leader to know more about the vision she holds.
Have you always been entrepreneurial? What led you to take that first step and set up your own business?
I would have to say that I was not a born entrepreneur. I was always a teacher. I have a gift for solving people's problems and brainstorming solutions. That ability did turn into a skill set as an adult that was ideal for an entrepreneur because businesses and coaches solve problems through products and services.
What are your success habits?
My success habits include my morning routine with meditation, journaling, yoga, and healthy breakfast. I always make time to do my research and to run ideas by others in my field whom I trust. I keep a focus on family first and foremost because as a 'mompreneur', my children must get the quality time they need with me.
What have been some make-or-break moments in your career?
When I had done tons of pro-bono work for the bank sponsor of my television show which was set to be filmed in a multi-million-dollar NBC studio. I had waved my keynoting fee for their leadership conference, and I led focus groups. I received a call that they were pulling their sponsorship package because they were unsure of the ROI. At the time, I did not consider myself to be a 'business' person but after I told the story to the original sponsor's competitor bank, they issued me the line of credit, I set up the LLC, and I cut the check for the studio in time to film the first season of Inspiring Lives with Dr. Shellie. It was in that situation that I became a business owner and that made my career change positively.
What goal do you have for the future? What more can you do in your role to help achieve this?
I am currently working on a new brand launch that is top secret at this point. It will provide resources, community, and education for an underserved population. I am working towards this goal with my eye on the goal and mission.
What have been the biggest challenges you have had to overcome?
The biggest challenge thus far was Covid-19 when my magazine was based on advertisers, and we relied on print. At the time, the magazines had been printed and sent to all 655 Barnes and Nobles stores internationally. They sat on pallets because nothing could be distributed, and the stores were closed. Unfortunately, at the end of each magazine season, the leftovers are destroyed. We pivoted to have Inspiring Lives Magazine be a part of the Global Sisterhood 501(c)(3) with Charity Spotlights, no reliance on advertisers, and the organization is fully non-profit. This way, the mission is still met and yet the stressors of print are no longer a part of the magazine.
Which one thing do you wish you'd done differently/ what style did you adopt?
I don't have any regrets. I love what I do for my family and clients. I enjoy that I get to live my flexible entrepreneur lifestyle while inspiring and empowering the women of the world.
What are your (Dr. Shellie Hipsky) outside interests?
I love to stay fit and have fun. I adore Pilates, yoga, lifting weights, and I am even certified to teach kickboxing. I have a ball dancing up a storm, and I even have a single on Spotify and iTunes with me belting out "And All That Jazz". from the hit musical Chicago!
What is your favorite style of attire?
When I was a professor, I always wore power suits and heels. My daughter hinted at the name of my 13th book Ball Gowns to Yoga Pants; Entrepreneurial Secrets for Creating Your Dream Business and Brand when she commented that I now am dressed formally for a charity event or in yoga pants making business deals from my cell phone.
How has this industry changed over the years?
Everything is much more tech-based than prior, and you need to keep up with the times whether that be through apps or platforms to help you manage your business: either stay on top of it or hire someone who can.
When it comes to the organization, what are you most proud of?
I am most proud when women demonstrate that my company is truly doing what the name says, we are "Inspiring Lives." Some of the most important decisions that I make at the organization are in hiring. If you hire the wrong person, it can take your business down the wrong path, or they can do things that can set your company back.
How do you encourage creative thinking within your organization?
I am naturally a creative thinker, and I value creative people in my organization. I am always open to brainstorming, working in unique settings, and dreaming big. Some of the best ideas come to the organization through the team. The great ideas for my organization are rooted in the brainstorming sessions. They stem from powerful research-based discussions. Great ideas come from people who are invested in the goals of the organization.
What's the biggest risk you've ever taken?
The biggest risk I ever took was leaving my full-time, well-paying tenured professor position for my start-up with very little business experience. Yet, it was a positive move.I would remind the person who was going into leadership that there is a difference between leading and guiding a company and employees and micromanaging a company. Hire the right team, delegate, and trust their abilities.
Which is most important to your organization—mission, core values, or vision?
It is all-important, and these three things support each other. But for my company, remaining mission-driven is most important. The core values are communicated by living the core values daily, we communicate and model them.
What has helped you get to where you are [influential/effective/in the forefront], and what advice would you have for others who want to set off in a similar direction?
Honestly, it boils down to the fact that I have amazing friends and family who believe in me. I would suggest finding a great support system. Entrepreneurship is not for the faint of heart, and there will be downtimes. Make sure that you have loyal and kind people in your inner circle.
What is the best advice you can give to our readers?
Be the CEO of your own life … not just your company. Pour into yourself with kindness, self-care, respect, and do the things on your Bucket List. If you are a happy and fulfilled leader, it will reflect in the organization. Make sure that you find that perfect coach or mentor to support you as you level up your career and create your own dream life! If you sense that I may be the person to support you in your mission please learn more at www.ShellieHipsky.com.